RING SUPPLIES
Welcome to your source for DIY ring makers! We have everything you need to make a unique, wearable piece of art..
We carry:
Metal ring cores - 316 Stainless Steel OR Titanium
Wood blanks
Expanding mandrels - 5 sizes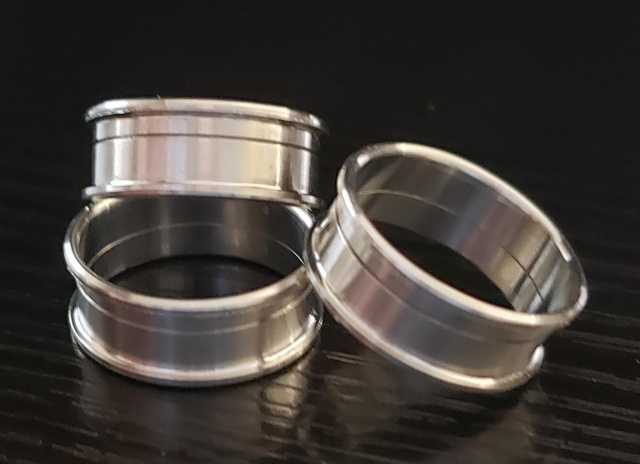 As always, all of our ring cores are CNC machined in Western Colorado using Titanium or 316 stainless steel. Materials are purchased with material certifications verifying chemical composition and authenticity. This material is solid and will not warp or crack. It can be sanded, polished, etched, flame treated or brushed. Let your design creativity go to work and come up with a unique finish. Download our ring size chart HERE.
The recommended care for wood/metal rings is the same as other wood-turned items, requiring the wearer to avoid water immersion and rough handling.
PLEASE SEE HOMEPAGE FOR STATUS OF BANGLE CORES.
To Contact Us: wildwooddesignsco@gmail.com
OUR PRODUCTS ARE DESIGNED AND MADE IN COLORADO