Here are some various supplies to help you make you bangle creations, or that can increase your level of professionalism at art and craft shows, as well as help you store, ship and display your finished bangle products. We have used these same products at art shows and offer these supplies to provide you with a one-stop-shop experience.
Liquid Nails Home Projects/Perfect Glue (LNHP/LNPG) - LNHP/LNPG is the recommended adhesive to use for gluing up your bangle creations. It has a long working time, cures clear, and provides great adhesion to both wood and metal while maintaining flexibility to accomdate wood movement due to changes in humidity and moisture content. Not available for international deliveries, may ship without packaging to save shipping costs. (Note: We buy LNHP/LNPG at the local Lowes Home Improvement store for $3.97 plus tax and offer it for sale at a modest markup -$5.50 each.) *** NOTE **** This adhesvie cannot ship to international destinations due to USPS Air restrictions on shipping 'liquids'.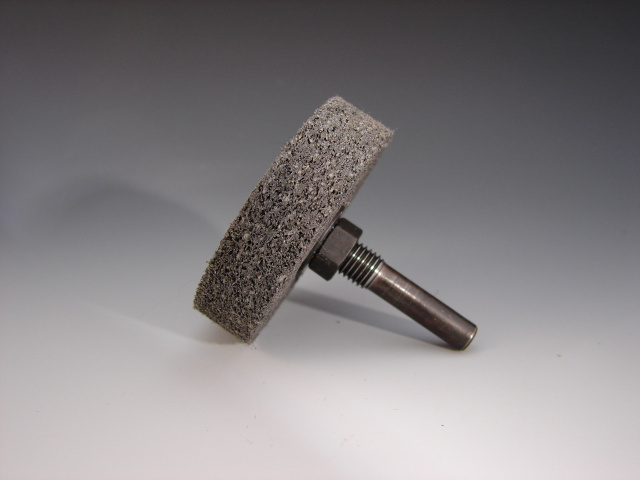 Unitized Deburing Wheel and Mandrel - We use this soft, very fine unitized deburring wheel to add a brushed finish to the inside diameter of each bangle we sell. This is the last machining step before applying a coat of Renaissance Wax to the bangle. The wheel will last for hundreds of bangles and comes with a 1/4" mandrel. Use a rotary tool (i.e. Foredom) or simply your cordless drill. Great for removing tooling marks on the bangle ID. $19.50 each.
Gift Box - Customers (or that someone special) are always appreciative of receiving their new bangle in a nice, decorative gift box. These boxes are cotton filled and add a nice touch of elegance to the gifted or purchased bangle. 3 1/2" x 3 1/2" x 1" $0.85 each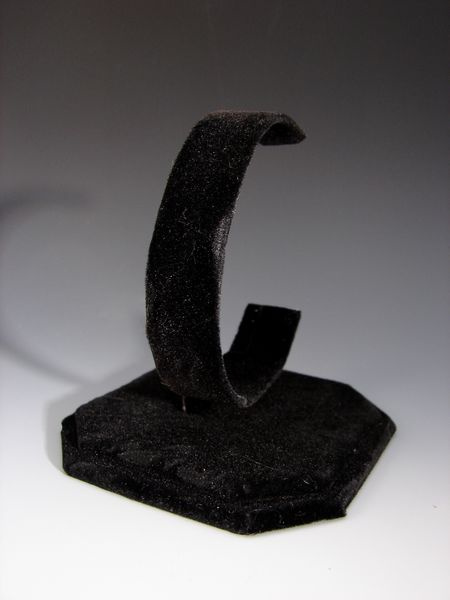 Bangle Stand - These bangle stands are a perfect choice for displaying your bangle creations at the local art and craft shows. They come with a flexible inner band that can be made to conform to any size bangle and will support the bangle for a elegant display. The bangle stands are coated with a black velvet finish. $4.50 each
Bangle Size Gauge - The sizer can be used to determine bangle size for customers or gift recipients prior to ordering metal cores. $3.00