Wildwood Design is a partnership of two businesses which are comprised of WildWood Design and High Country Manufacturing. The main contributing members of our business are:
Eric Goertz, is the founder of WildWood Design. Eric has a degree in Mechanical Engineering from the University of Arizona and has worked for the past 25 years in manufacturing, design and test of various products and systems. Eric has a passion for exotic wood and extensive knowledge of process engineering.
Robert & Deb Lindsey, Owners of WildWood Design and High Country Manufacturing,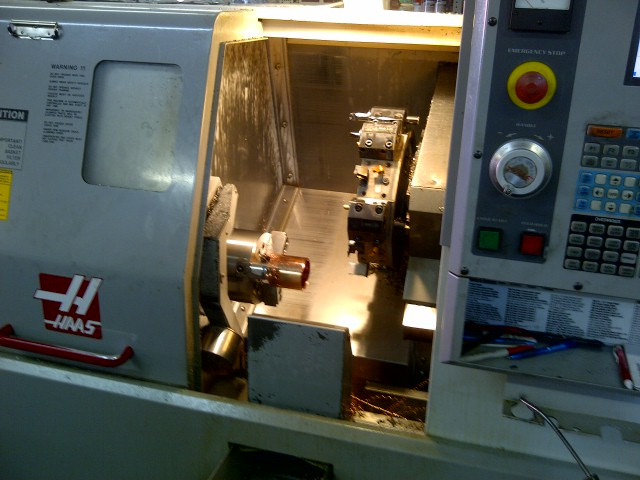 Inc. (HCM) located in Montrose Colorado. HCM is a fully functioning machine shop with high precision HAAS CNC milling and turning equipment. HCM has been in business for more than 18 years making precision metal components for the mining, defense and computer industries.
Wildwood Design is proud to be partnered with HCM, and on a side note, Eric and Rob have been best of friends for the past 20+ years, making this arrangement possible (and a lot of fun!).
To best contact us, please send an email to to sales@bangleguy.com for ordering and shipping questions, or support@bangleguy.com to talk to Rob about technical issues. We will make every effort to respond within 24 hours. You may also contact us at 970-901-5071 to reach our office.
Our mailing address is:
WildWood Design
103 N. 4th St
Montrose, CO 81401
About our Products and Business:
At Wildwood Design, our goal is to provide high quality, Made-In-Colorado, affordable wood and metal products for the DIY artisan. We are continually looking to expand our product line, offering new and innovative ways to integrate wood and metal into small works of art. We strive to provide first class service, and work to ensure our customers will be successful on their first attempt. To that end, we offer a full line of educational tutorials (written and video) which outline the complete processes.
We love to hear from our customers, and enjoy receiving photos and success stories. For instance; recently we shipped a special ring kit to a customer not knowing the exact end use, we received an email back a few weeks later that simply said:
"She said YES"
From our perspective, it doesn't get any better than this! Your success is Our Success.
A Snip-it of Inspiration
On the bottom of most pages of our website you will find the following quote;
"Far better is it to dare mighty things, to win glorious triumphs, even though checkered by failure, than to rank with those poor spirits who neither enjoy much nor suffer much, because they live in a gray twilight that knows not victory nor defeat."
Theodore Roosevelt
This is an excerpt from a speech by President Roosevelt titled the "Strenuous Life" which was given on April 10th, 1899. You can find the full text HERE.
HAPPY TURNING!